Home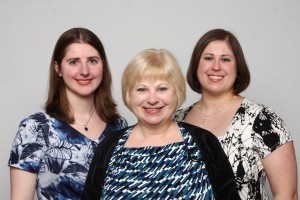 We Can Help You With Your Home Search
Vancouver is consistently rated one of the Best Cities to live in on Earth…
with our help you can find the best home here for you! The process of purchasing a new home can be very intimidating. It is a landmark event in your life and therefore deserves a good deal of preparation. If you aren't very familiar with the process of obtaining a home mortgage or aren't aware of specifically what to expect when purchasing a home, that's what we are here for!
Being informed is the key to a smooth and successful home purchase. We want to arm you with the knowledge to make the best decisions and save you valuable time, money and stress. A brief phone conversation with us may actually be life-changing. Whether you're looking to purchase a home for you and your family to live in, or you're looking for an investment property
Contact Us Today!
Recent Posts
Whether it's a cottage by the sea, a cabin in the woods, or a cottage in some quiet suburb, your ideal vacation place will always provide you with the relaxation you crave. But should you continue to rent your vacation locations or is buying a fixed vacation spot a better option? There are certain points you need to consider before buying a vacation home: Can You Afford It? The most important consideration is to determine whether you can actually afford to buy a second home. Do you have finances required to make the purchase? Or are you...
read more
Well-maintained houses usually sell at better rates than those needing a lot of repair work, and the outer appearance of a home also counts for its value and worth. Most people tend to maintain the inside of their house but forget that the buyer obviously looks at the overall appearance of the house before moving indoors to check on the details. If the buyer's first impression tells him that the yard is not well-kept, he might not be interested in going inside. Seeing an unkempt yard may lead him to an assumption that the inside of the...
read more
Many home owners shift from their houses into new ones after every 5-8 years. What motivates them to shift from one place of residence to the next? What are the causes of their sudden shifts from hometown to hometown? There are many motivational factors which influence people to move from their homes. A few of the reasons that influence people to shift their residence are discussed below: 1       Lack Of Space: When the size of the family starts to increase and the kids start growing up, families tend to move out of their smaller homes, into...
read more
Prospective buyers are always more interested in houses that are in good condition. In order to engage their attention towards your home, you need to keep it clean and well-maintained. Prior to putting your house up for sale, you need to make certain repairs that might not have mattered to you, but will matter greatly to the buyer. However, you do not need to make expensive changes within your home and the expense you make on minor repairs will come back to you in the form of a better sale offer. Some of these repairs could be: 1      ...
read more
Selling your house is a challenging task, especially if you wish to do it all by yourself. There are a lot of considerations to be made and a lot of small projects to be completed before your house is ready for sale. The first and foremost of these is to evaluate the current market value of your house. Go to a few professionals and get an estimate of the worth of your house. Check your locality as well to gain information about the different price ranges that are present there. If another house is being sold nearby, you might want to...
read more
Buying your own property is a big decision. There can be many reasons for wanting your own home. But deciding whether to invest your money in an apartment or a house is a choice that perplexes every individual who wishes to own his/her own property. In order to make your choice easier, comparing the pros and cons involved in house and apartment ownership will be beneficial. Houses usually cost more than apartments but their resale value is more as well. However, if you plan to buy your property and then put it up for rent, purchasing an...
read more
Purchasing a house is one of the most expensive investments you will ever make. Naturally, when such a big amount of money is at stake, extreme caution needs to be taken when selecting the right home for yourself and your family. There are certain important factors that need to be considered while buying a house: 1       Estimating Your Budget: Calculate the total amount of savings and loans that you can use to buy a house. If you are currently living in a self-owned home or apartment, how much return will you get for selling it? If you are...
read more
Whenever you wish to sell your house, you are faced with a choice. You can either sell the property yourself or you can hire an agent who will organize the entire process for you and get you the best deal. Selling it Yourself Many people consider selling their house on their own in order to save the hefty commissions that estate agents charge in return for their services. But this process is not as simple as it looks and even if you have the legal knowledge required to follow through with this sale, it will still be a hassle. Consider the...
read more