Home
Welcome to Set 2 Rise Properties
We are a real estate solutions company working with homeowners, buyers, and investors. Whether you have to sell a home quickly, purchase a new home, or want to make more money on your investments, the process may seem intimidating and complicated. We have the expertise to guide you through these stressful situations and help you make the best decisions for you.
Being informed is the key to a smooth and successful result and listening to your needs is one of the things we do best. As a family business, we value the importance of family, time and money. A brief phone conversation with us may actually be life-changing. So Contact Us Today! 604-553-3669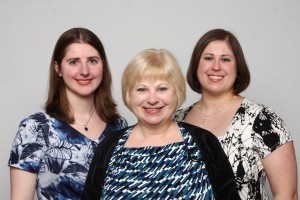 Oriana, Irene, Emma Cope
Testimonials
"The process was very smooth and seamless. Irene and her team were very pleasant to work with and extremely accommodating. They answered our questions as needed and we really appreciated that. The level of communication was great and we couldn't have been more pleased with how swiftly they responded to our needs. Overall we had a great experience with Set 2 Rise Properties. The process in obtaining our property was beyond satisfactory."
"Nick and Rab C."
"Excellent service and excellent personality. Great communication. Always forthcoming with what they said they would do. I was very satisfied with the process. Beyond my expectations to be honest."
"Maurice M."
"As far as I'm concerned, Set 2 Rise Properties is really good. I was very happy to learn that I could buy this home. I can rent to own. Irene was the only person that ever asked me if I would like to do it this way. And I've wanted to do this for years and years and years. I love it."
"Len Z."
"The company has very pleasant and truthful people to deal with. And not only that, they went out of their way to help me, beyond the obviously commercial interest to them."
"Phillip L."
Recent Posts
Cost-Effective Ways of Going Green Around the House Are you an environmentalist looking for ways to save your resources? Or are you just tired of paying those high utility bills? No matter what the reason, using recyclable and energy-efficient products is the solution to your dilemma. There are some very cost-effective ways to go green around the house and support your cause: Save Energy Change appliances that are more than 10 years old. Such appliances consume more energy than their new counterparts. In the winter/summer, use your heater/air...
read more